We continue to
pioneer next-generation products
When searching for a mold there are several options available to suit your needs. If you are hand pouring or using a larger piece of equipment to deposit your product directly into the molds. Below we have examples of the different sized molds available as well as how they would work for your kitchen.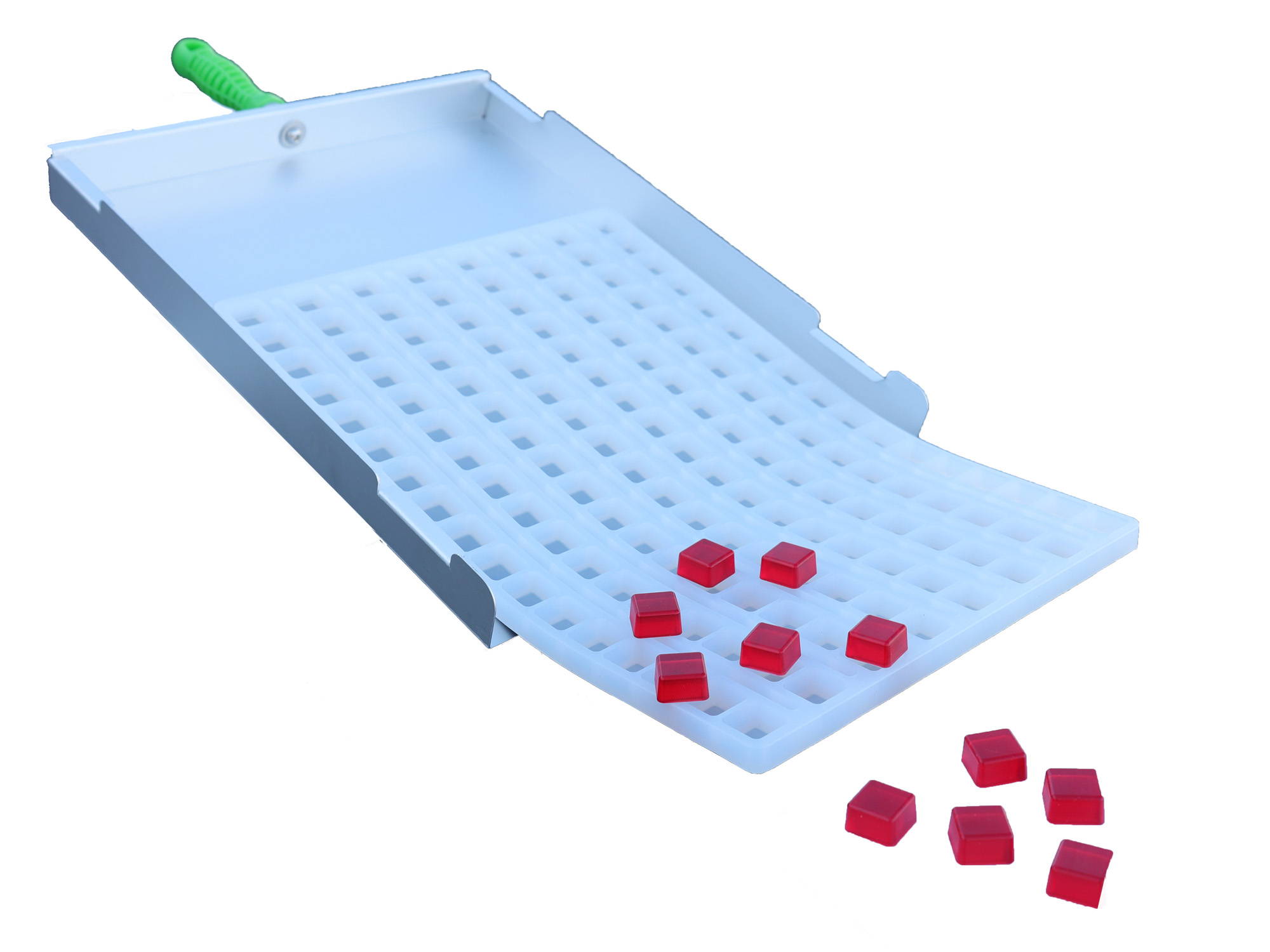 A depositor is a machine with a heated hopper that dispenses liquid candy row by row into the mold, these can be manual or automatic.
Universal Depositor refers to a commonly used hand crank depositor with 8 nozzles.
The universal depositor tray GENERALLY has an inside measurement of 15" x 11.5". Vector Molds "Depositor Molds" fit within the pan and align with the proper nozzle spacing.