At Vector Molds, our mission is to provide silicone mold solutions for the production and scaling issues that all CBD and cannabis companies are facing in this growing industry.
More and more competition enters every sector of the business as the industry grows, but Vector Molds was - and still is - the first and only silicone mold provider to focus exclusively on the cannabis and CBD markets.

Our experience in the industry gives us a strategic insight on the exact issues companies are facing when scaling their business, expanding into new regions, and deciding how to maximize manufacturing efficiencies.
When we partner with a company, we don't see it as simply becoming your mold provider; we pride ourselves on becoming a valued asset that helps your kitchen run smoother, stay ahead of regulatory hangups, and ensure that no matter what issues you may run into while scaling your business, food-grade gummy molds will never be one of them!
We work hard, stay busy, and enjoy what we do - and we'd like to team up with more companies that are looking do the same.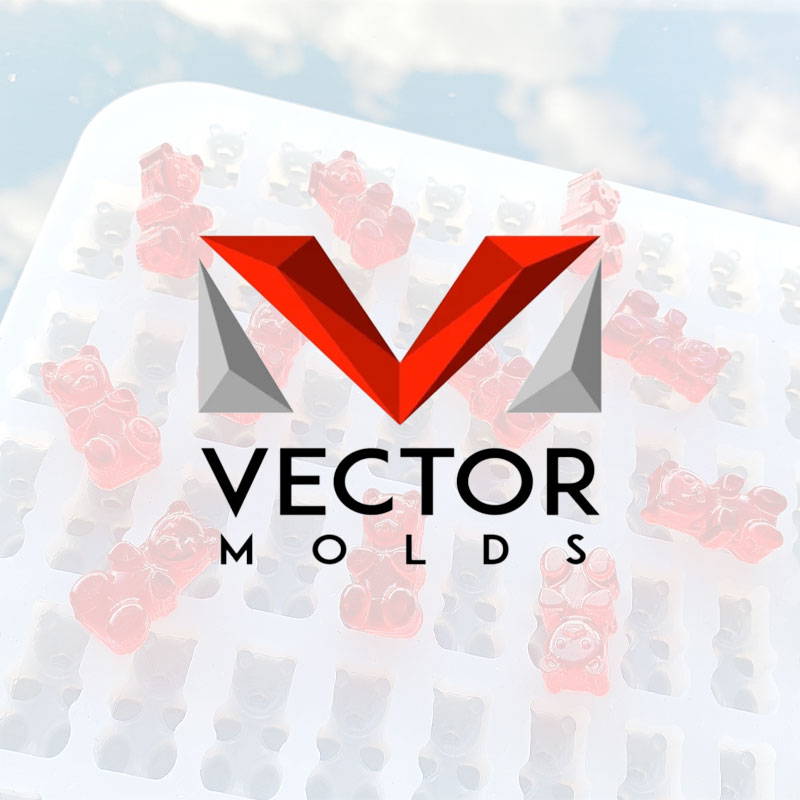 Call us (480-303-7127) or email us info@vectormolds.com

Your custom molds should reflect your personal style; from the fit, to the details. Our goal is to learn more about you, so we can guarantee a product you will love that will last.